You are currently on the:
CMHA National
Visit our provincial websites
Mobile Mental Health & Addiction Response Team (MMHART)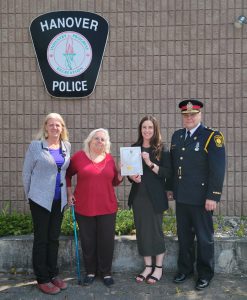 Goals & Objectives:
MMHART provides mobile crisis support throughout Grey and Bruce counties. The team responds to calls from first responders (Police, EMS or Emergency Rooms) and provides on-site crisis intervention and assessment, as well as follow-up services to ensure appropriate resources are in place. MMHART staff work out of CMHA offices across the region, as well as embedded spaces within police stations across Grey and Bruce (Owen Sound Police Services, Hanover Police Services, Saugeen Shores Police Services).
Is This Program for Me?
MMHART will be engaged by first responders when an individual is in crisis in the community or has presented to a local emergency room in crisis.
What We Offer:
MMHART offers mobile crisis response, in the accompaniment of police or EMS, or at local emergency departments. The team provides on-site crisis de-escalation and support, assessment, and community resource referrals.
How Do I Get Connected?
Referrals come directly from Municipal Police Services and Ontario Provincial Police, Hospital Emergency Rooms, or EMS.
This service is not by appointment; however, members of the team can provide follow-up support for up to 30 days following a crisis intervention.
Is There a Cost for This Program?
There is no cost for this program.
Is There a Waitlist for This Program?
This program does not hold a waitlist.
Locations:
Grey & Bruce Counties