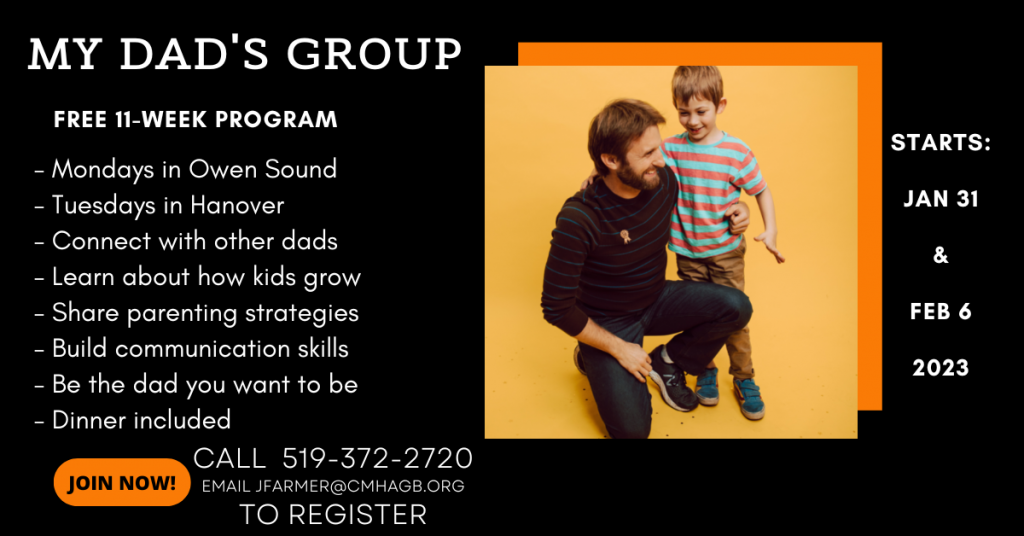 My Dad's Group provides a supportive environment for men to learn, accept and embrace their roles and responsibilities of being a father. The program supports fathers to better understand their children's needs at different stages, to overcome personal obstacles and develop self-confidence as a parent and co-parent. The groups are co-facilitated by staff from the Men's Program and Bruce Grey Child and Family Services.My Dad's Group includes a one-session orientation, 10 group sessions, and 3 co-parenting sessions. This program is free.
For more information, call 519-371-3642 or email jfarmer@cmhagb.org. To see upcoming Group Sessions, take a look at our Events Calendar.
Please call: 519-372-2720
Toll-Free: 1-888-451-CMHA (2642)
Visit our Contact Us page to know more.