You are currently on the:
CMHA National
Visit our provincial websites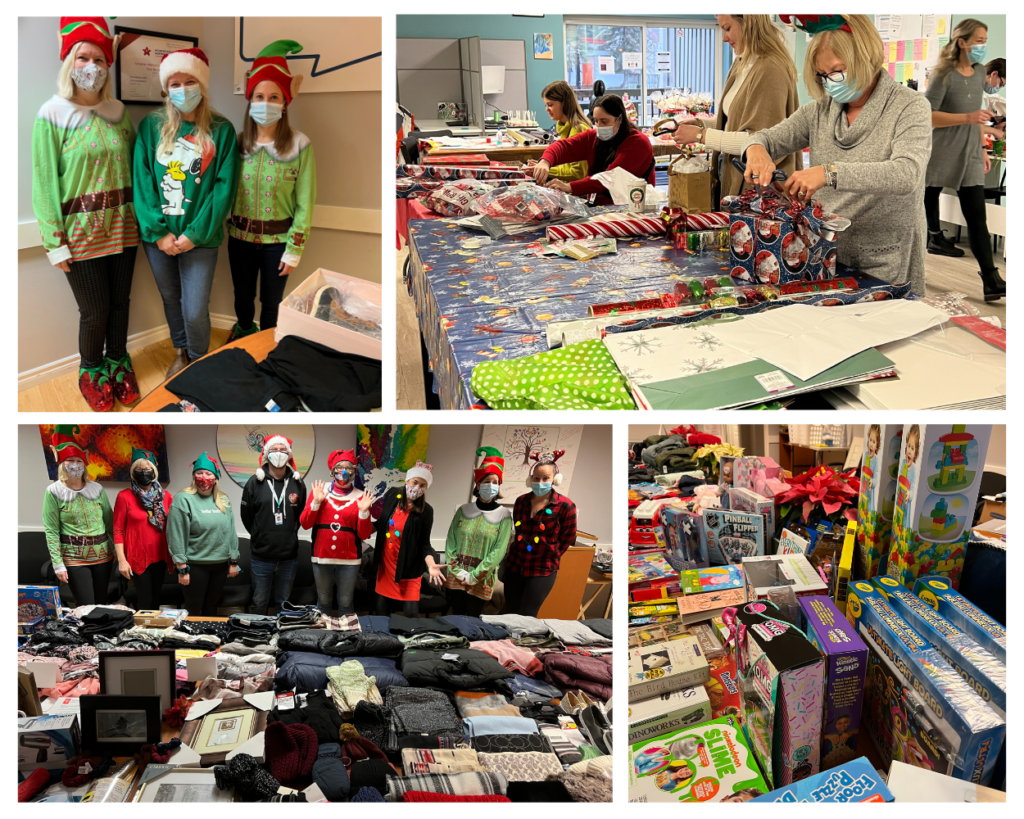 Community Comes Together for Christmas Store Benefitting CMHA Grey Bruce Clients
Nov 14, 2023
OWEN SOUND, November 14th 2023 – In the true spirit of giving and community support, the annual Christmas Store event is set to bring warmth, joy, and holiday cheer to clients of CMHA Grey Bruce. Set to be held at 1024 2nd Ave East, Owen Sound on Wednesday, December 13th, the event promises a festive ambiance complete with lively music and the magic of holiday cheer.
The Christmas Store has become a beacon of hope for CMHA Grey Bruce clients, many of whom face financial challenges that make holiday gifting a distant dream. The event is designed to change this narrative. Up to eighty clients are invited to "shop" for a special gift for their loved ones, entirely free of charge. And to make the experience even more memorable, a team of dedicated elves will be on hand to wrap the presents, ensuring they're ready for the holiday festivities.
"This event is more than just about giving gifts. It's about showing these individuals that the community cares, that they're not forgotten during the holiday season," said Kim McMahon, Human Resources Coordinator, and Elf from CMHA Grey Bruce.
As the event draws near, there's a call to action for the community: the organizers are seeking new, unwrapped gifts suitable for all ages, sizes, and genders. Whether it's toys for the young ones, books for avid readers, or essential items for adults, every donation counts.
For those wishing to play a part in this noble cause, gifts can be dropped off by Friday, December 1st. The heartfelt contributions from community members not only enrich the event but also ensure that every client finds something special to gift their loved ones.
"Our clients often face numerous challenges, and the holiday season can sometimes exacerbate feelings of loneliness or exclusion. With the Christmas Store, we hope to bring them some comfort, joy, and a sense of belonging," added Kim.
The annual Christmas Store is a testimony to what a community can achieve when it comes together with compassion and generosity. Let's ensure that every client of CMHA Grey Bruce has a gift to give and a reason to smile this festive season.