You are currently on the:
CMHA National
Visit our provincial websites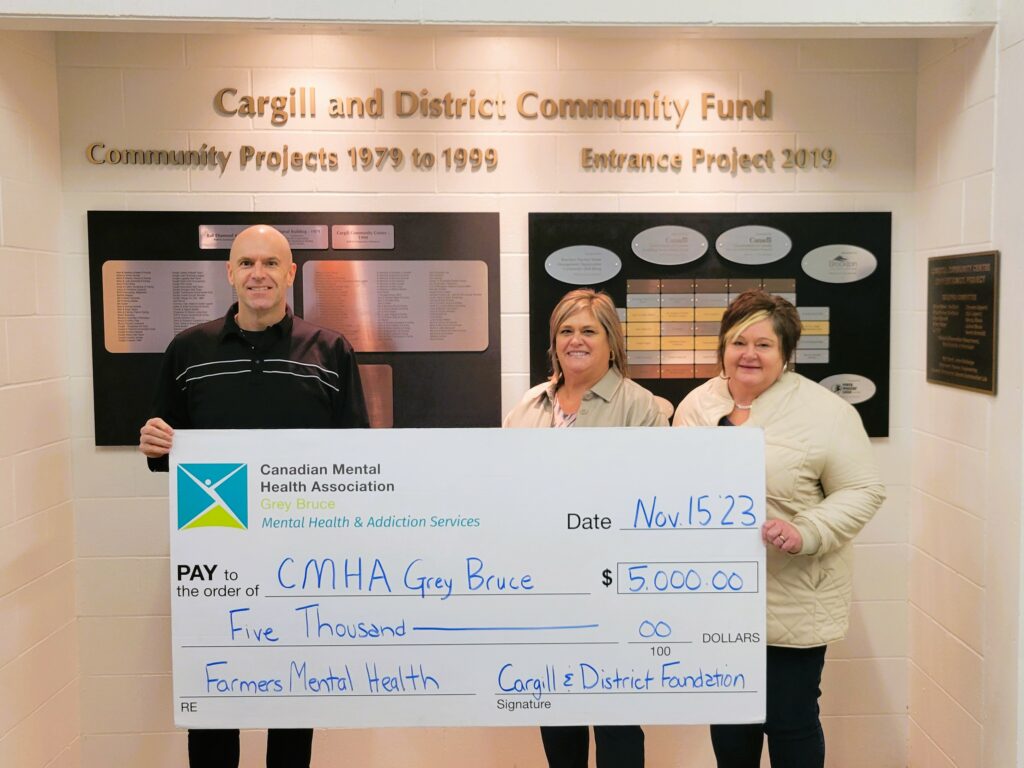 Cargill District Community Foundation Make Donation To CMHA Grey Bruce
Nov 17, 2023
The Cargill District Community Foundation generously donated $5,000 to CMHA Grey Bruce. This significant contribution supports various initiatives, including the promotion of the Farmer's Wellness Initiative Program in the Grey Bruce region. Additionally, it aids in the local advancement of mental health programs, ranging from education and training, such as the 'Applied Suicide Intervention Skills Training,' to youth awareness programs in schools. These funds also benefit our diverse range of counseling services and peer and family support programs that serve the entire Grey-Bruce farming community.