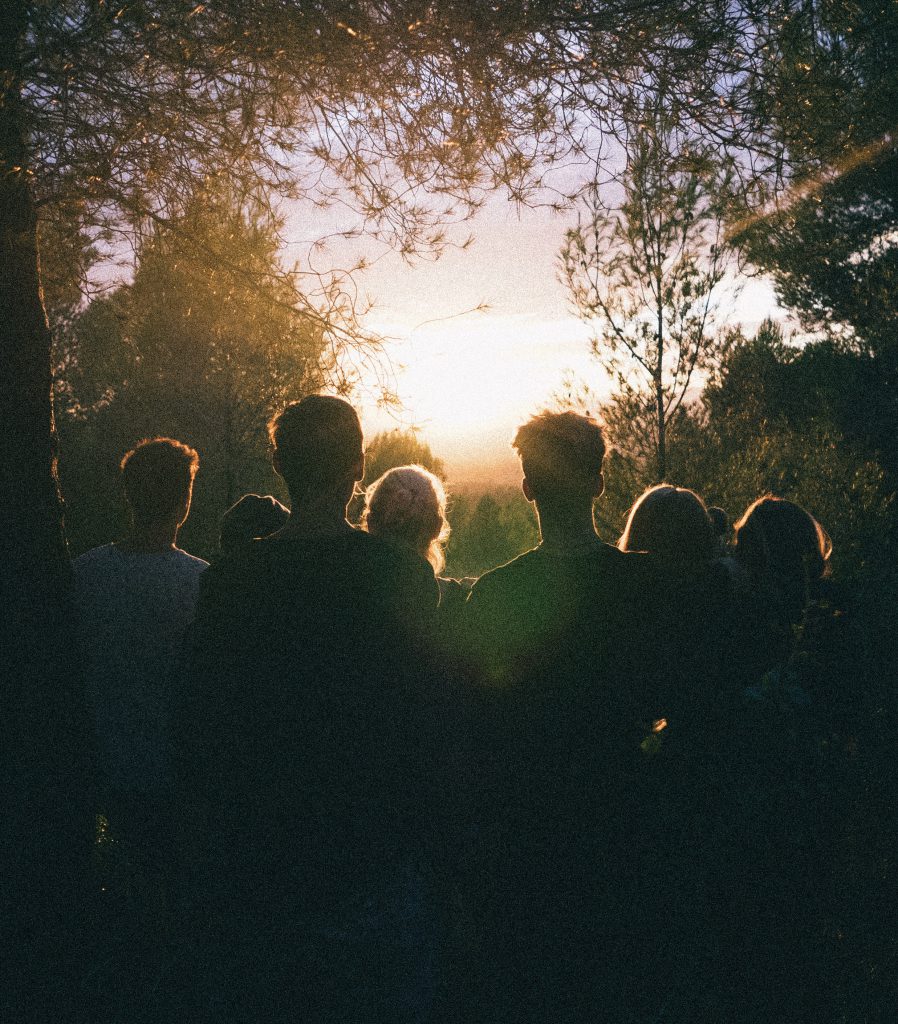 CMHA Grey Bruce Recovery College provides an innovative learning space where anyone can access free courses, webinars, workshops, and events to learn, gain new skills, connect with others in their community and explore new roles for themselves in a supportive environment.
The Recovery College offers welcoming in-person and virtual learning, establishing social connection, hope and optimism, identity, meaning, and empowerment through education. 
The College offers a variety of courses that will be accessible to anyone who wants to learn about recovery, self-management and over all well-being.
For more information, or to register, call 519-371-3642 / 1-888-451-2642, extension # 1229.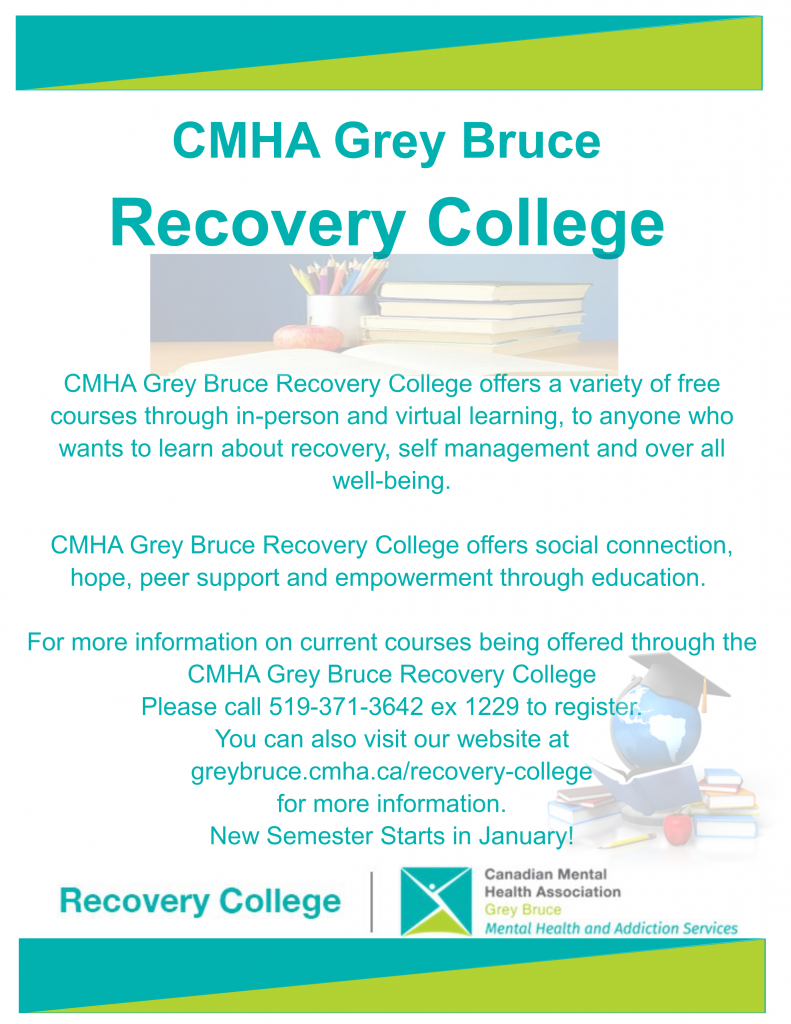 2023 Course Calendars:
Program Descriptions Jan-Mar 2023