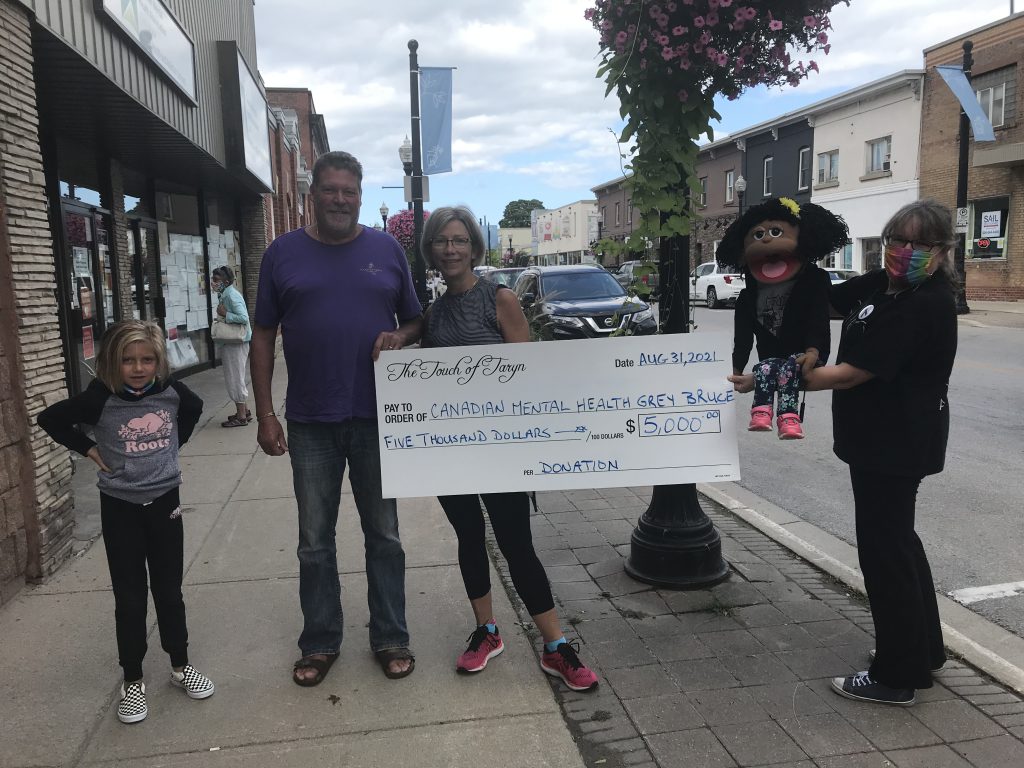 The Touch of Taryn Foundation and the Canadian Mental Health Association Grey Bruce – Mental Health and Addiction Services (CMHA Grey Bruce) met for a formal cheque presentation in Owen Sound on Tuesday afternoon.
The Touch of Taryn Foundation donated $5,000.00 from their fundraising initiatives to CMHA Grey Bruce's FAN / Let's Talk and Rainbows program.
The mission of the CMHA Grey Bruce is to provide programs and services that support the resilience and recovery of people experiencing mental disorders and to enhance, maintain and promote the mental and emotional health of all individuals in the two counties.
New data shows since the pandemic began, 73% of individuals are feeling more negative and over half of the individuals asked report feeling isolated, lonely, and anxious. CMHA Grey Bruce shared that children are not immune to these numbers and also feel the impact when their family members are struggling.
CMHA Grey Bruce is grateful for the support of the Touch of Taryn Foundation over the years, and is putting the much needed funds towards youth programming in Grey Bruce.