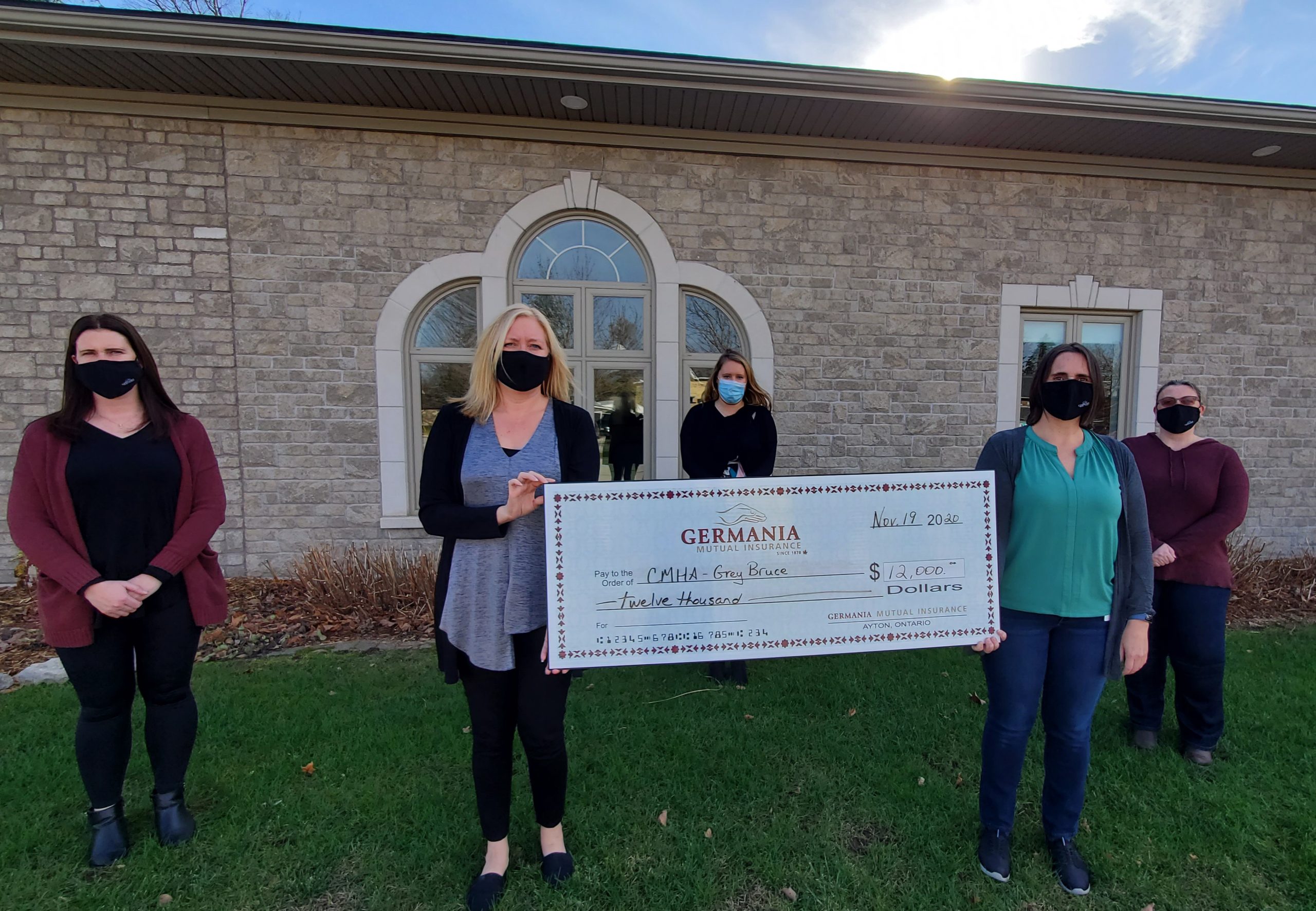 The Canadian Mental Health Association Grey Bruce Mental Health and Addiction Services is thrilled to receive a $12,000.00 donation to support their non-government funded programs.
"We are honored  to receive this incredible donation," said Abby Drimmie, Fundraising, Media Relations and Special Events Coordinator. "We rely on the communities support, and this donation will impact so many lives in our community."
Germania Mutual Insurance donation will go towards the following programs:
-ID Clinic
-Community Gardens
-Fresh Roots Cafe and Catering
-FAN/Let's Talk
-Men's Program
-Food Forest
About Germania Mutual Insurance
Through innovation, personal relationships, and our empowered people, we will be a recognized leader in the insurance community.
To provide quality insurance products and superior insurance services within our community.
Visit us at: https://www.germaniamutual.com/g/about-us/vision-mission/