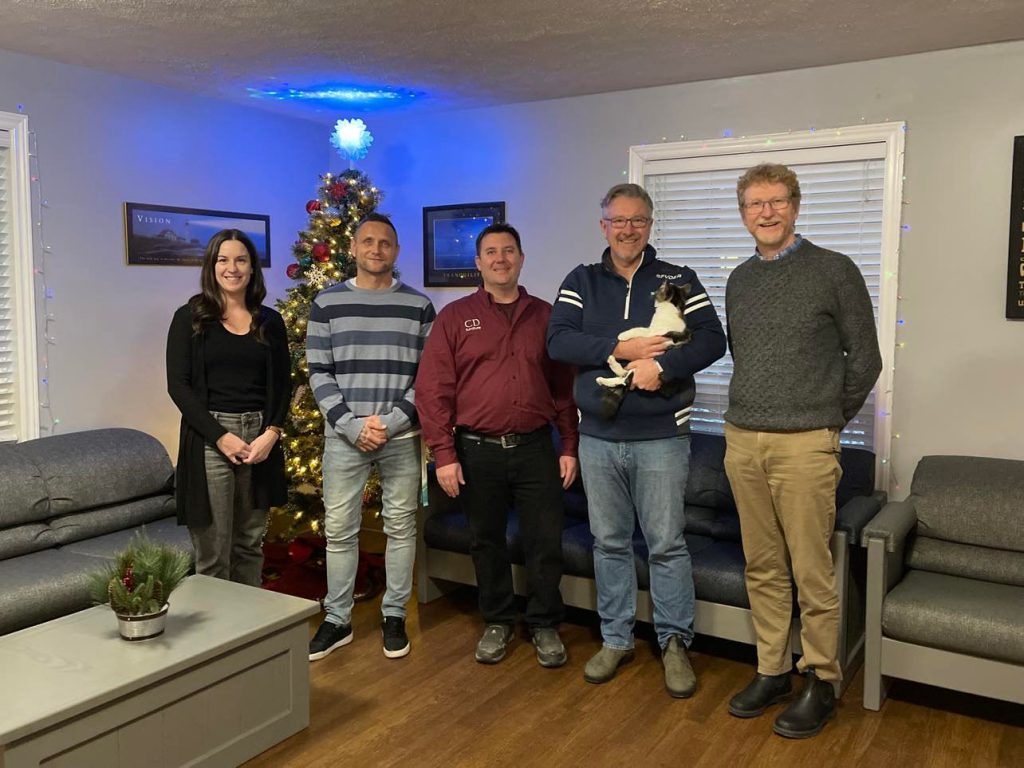 One's environment is extremely important especially when they are in recovery for addiction. So when the furniture at G & B House, our 15 bed residential addiction treatment facility for men, started to look worn, we knew it was time to make some much needed improvements and new furniture in the livingroom was at the top of the list.
We wanted to support a local business so thankfully, we connected with Alex Schuster and the rest of the great folks at Crate Designs in Chesley. The firm supplied us with some amazing couches and tables, which, along with a fresh new paint job, the room was transformed into a calming and home-like atmosphere. Our goal through this project was to create a living space that was comfortable and calming for group discussions and social activities.
What is even more incredible, is that these improvements were made possible due to the generosity of our donors who chose to support this cause and healing of men 16 years and up through their recovery. Our deepest thanks and gratitude go out to our donors for making this transformation possible. Thanks also go out to Crate Designs Furniture for being so wonderful to work with during this process. The furniture is perfect and we are so thankful as are our clients. This transformed space is a beautiful example of "donor dollars in action." Our hearts are full. Thank you all!
For more information about Crate Designs Furniture, visit: https://cratedesignsfurniture.com/
For more information about G & House, visit: https://greybruce.cmha.ca/addictions/gb-house/
left to right: Ashley Timmerman (Program Manager, CMHA Grey Bruce – G & B House), Tom Eckert (Senior Counsellor, CMHA Grey Bruce – G & B House), Alex Schuster (Operations Manager, Crate Designs Furniture), Sean McMurray (Board Chair, CMHA Grey Bruce), "Tasha" (Friend and Therapy Cat, G & B House) and Clark MacFarlane (CEO, CMHA Grey Bruce)