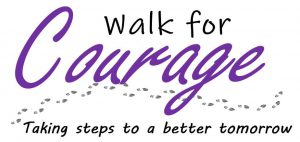 CMHA Grey Bruce is honored to once again partner with the Courage family to offer the 2nd Annual Walk for Courage.
The walk is scheduled for the morning of Saturday July 15th.
We encourage you to stay tuned to the @cmhagb and/or Walk for Courage Facebook and Instagram pages to keep up to date on many exciting announcements of prizes, programs and additions to this year's walk.
This event is sponsored by Owen Sound Fitness and Training.