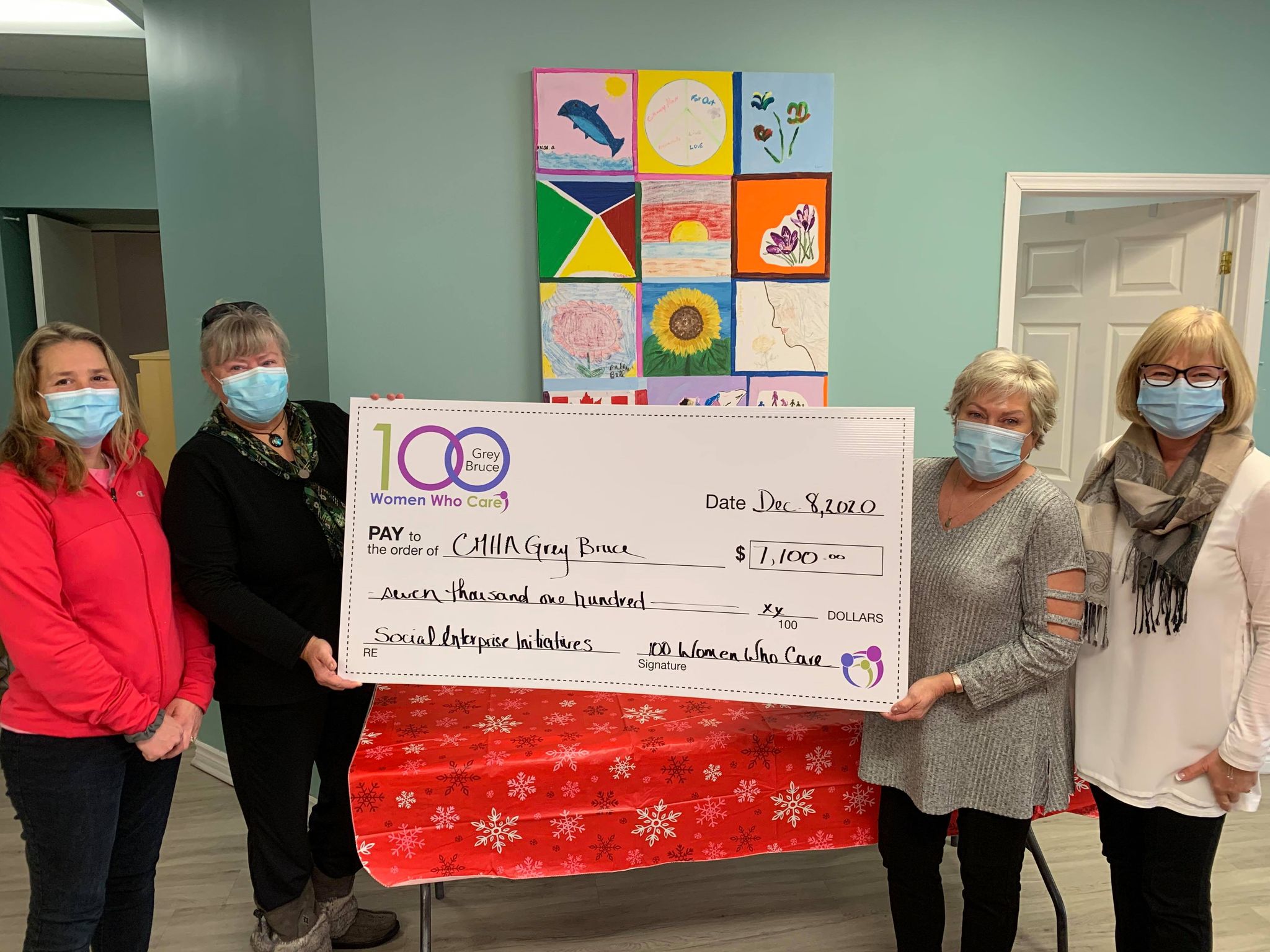 The Canadian Mental Health Association Grey Bruce Mental Health and Addiction Services is thrilled to receive a $7,400.00  donation to support their non-government funded programs.
"We are honored  to receive this incredible donation from the 100 Women Who Care," said Abby Drimmie, Fundraising, Media Relations and Special Events Coordinator. "We rely on the communities support, and this donation will impact our Social Enterprise initiatives at CMHA Grey Bruce."
About 100 Women Who Care

We make an immediate, direct and positive effect in our communities. We bring together 100 (or more) women from the Grey-Bruce area who care about local community causes, and who are passionate about community support.
The group meets just four times a year, for 1 hour each meeting, and jointly selects a local charity or not-for-profit organization serving the Grey-Bruce area to donate to. Each woman writes a $100 cheque directly to the selected organization.
The total yearly commitment from each woman is just 4 hours, $400 and a desire to be part of a group that contributes $40,000 a year to organizations in the Grey-Bruce area. 
https://100womengreybruce.ca/