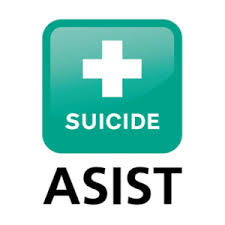 Learn the skills to help save a life.
Suicide is preventable. Anyone can make a difference. Applied Suicide Intervention Skills Training (ASIST) is a two-day workshop where participants can learn and practice life-saving suicide intervention skills. Widely used by both professionals and the general public, ASIST is open to everyone 18 or older. It offers something to every participant, no matter how experienced.
Cost – $200 per person –  Coffee, refreshments, manual and lunch included.
Please note we require a minimum of 16 people to hold the course.
Thank you to the #mentallyfit Community Action Plan for their support of this training.
Ask us about the #RyanRemembered ASIST Training Subsidy fund!
To register, please go to:
https://www.zeffy.com/en-CA/ticketing/430553c2-7c10-4bf3-8100-454a6a6c93db
For more information about this course, please contact Jackie Ralph at jralph@cmhagb.org